How to create Apple Mail templates?
Today I'm going to walk you through a very simple way to create and use templates and apples mail app in just a couple easy steps.
So, let's dive right in with male open first you want to go create a new message and what you type in this message is what's going to become your template. So make it suit your needs any way you like two to field the CC field the subject and the body. Those are all things that you can fill out and make a template. So, I'm going to put a subject in here called "my Apple Mail template".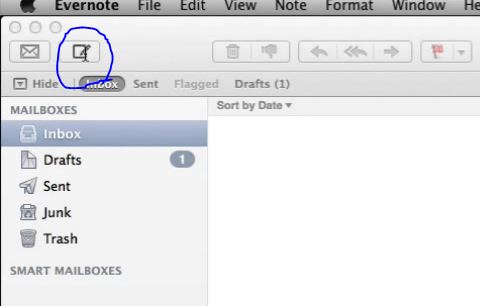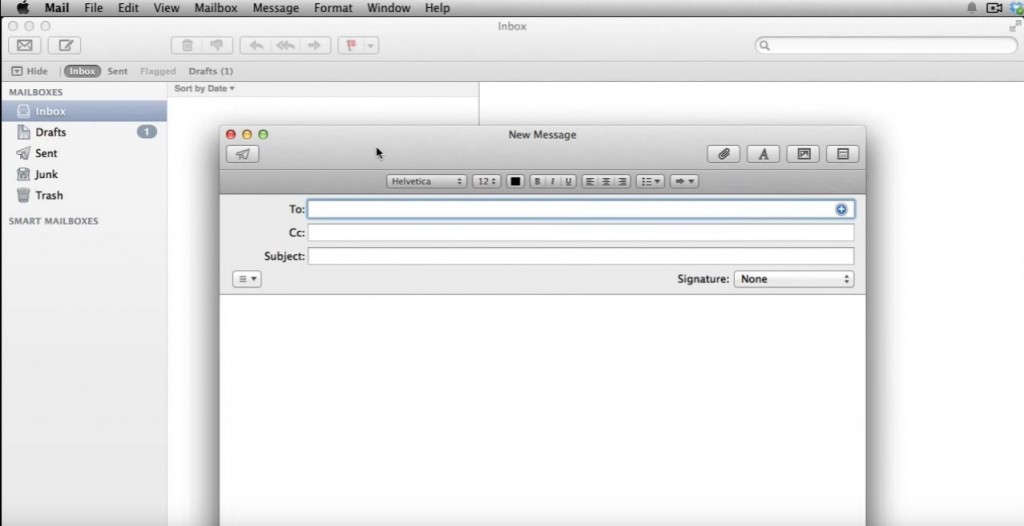 I've already got a message here ready to paste in for the sake of the demo and you can also make some formatting changes here. I'll just make that bold and once you're satisfied and happy with your template next we need to save it. So to do that I'm going to go up to file "save as stationary" and then give it a name so be very clever hearing say "my apple whole male template" and then click "Save" and you're done that's it.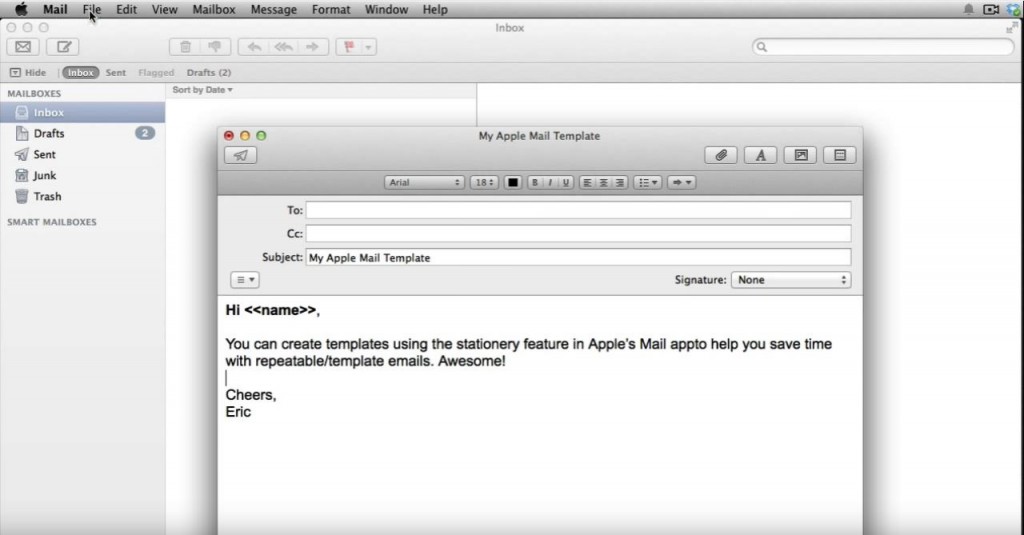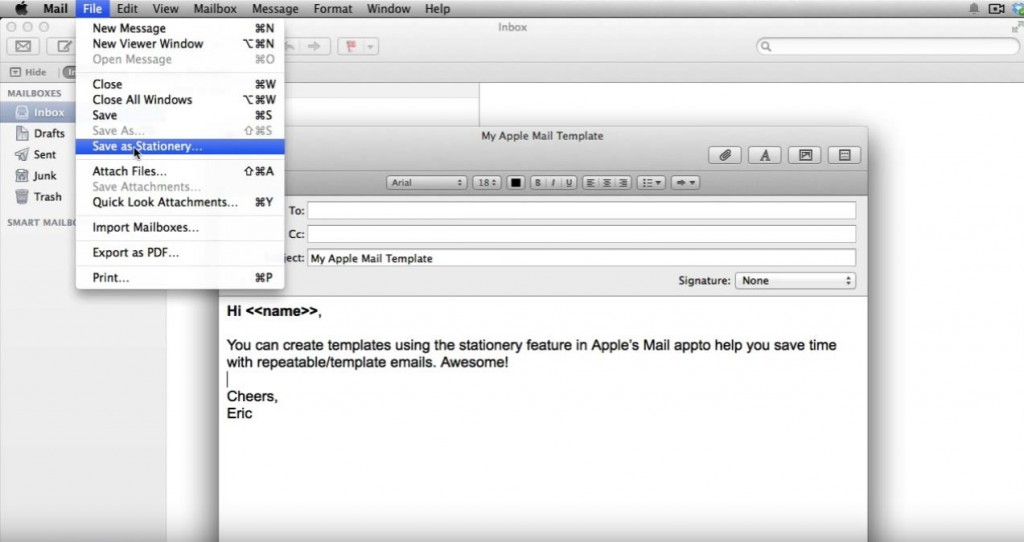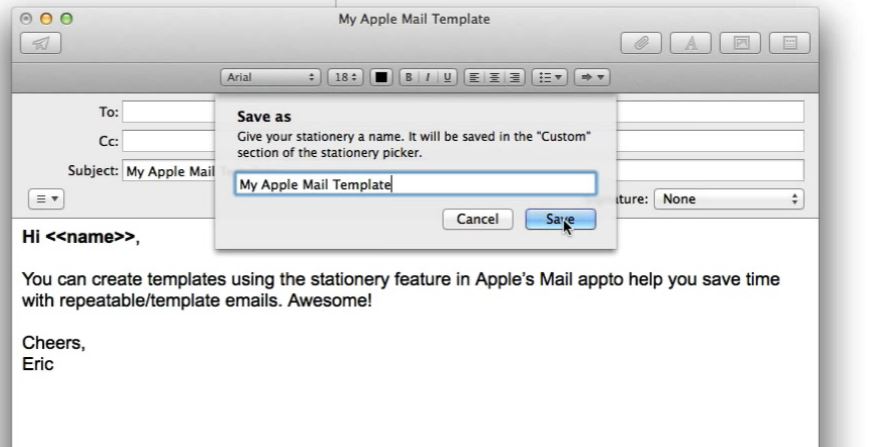 So next time you want to go and create a message and use a template just create a new message and then in the upper right corner here you'll see this icon this is the show stationary icon click that and it reveals stationary organized by folders on the left here. Scroll down just a little bit and you'll see custom click on that and you'll see the template we just saved and if you click on that template it populates what we had just saved is our template.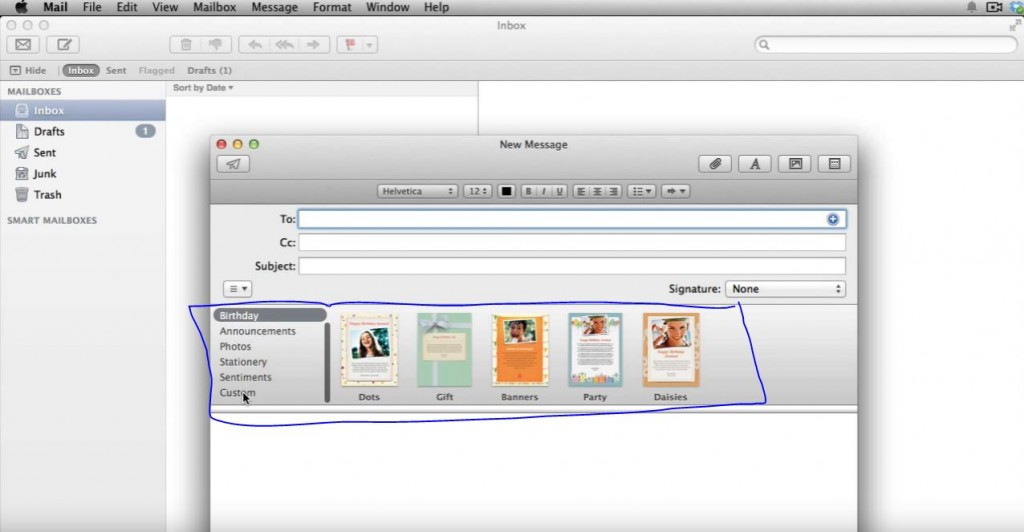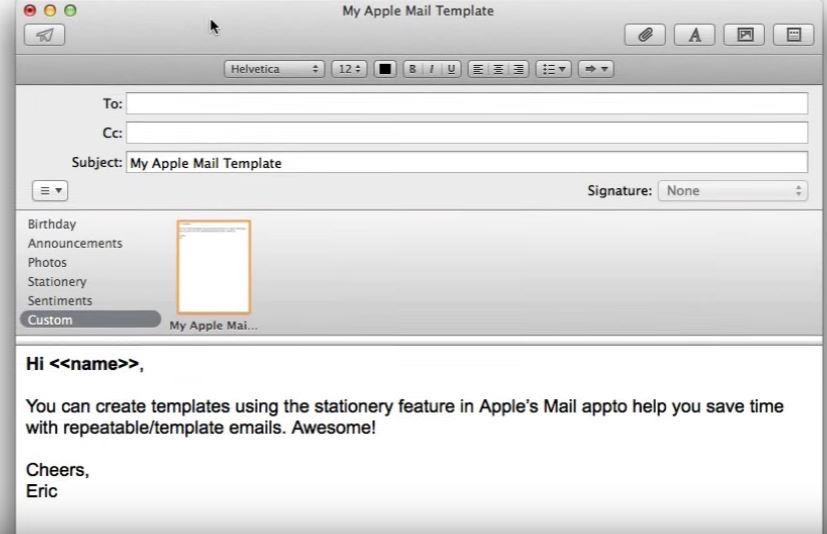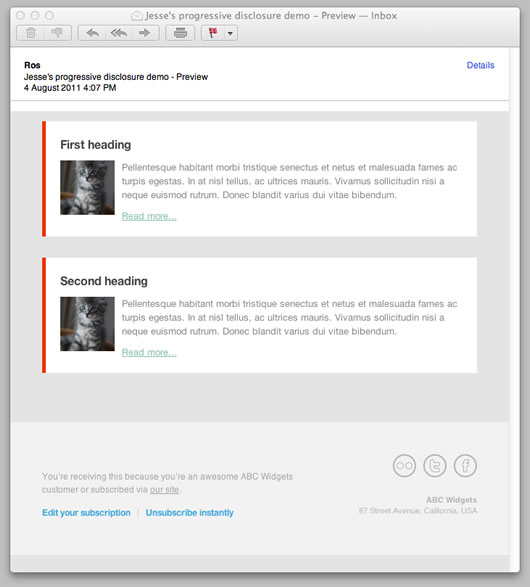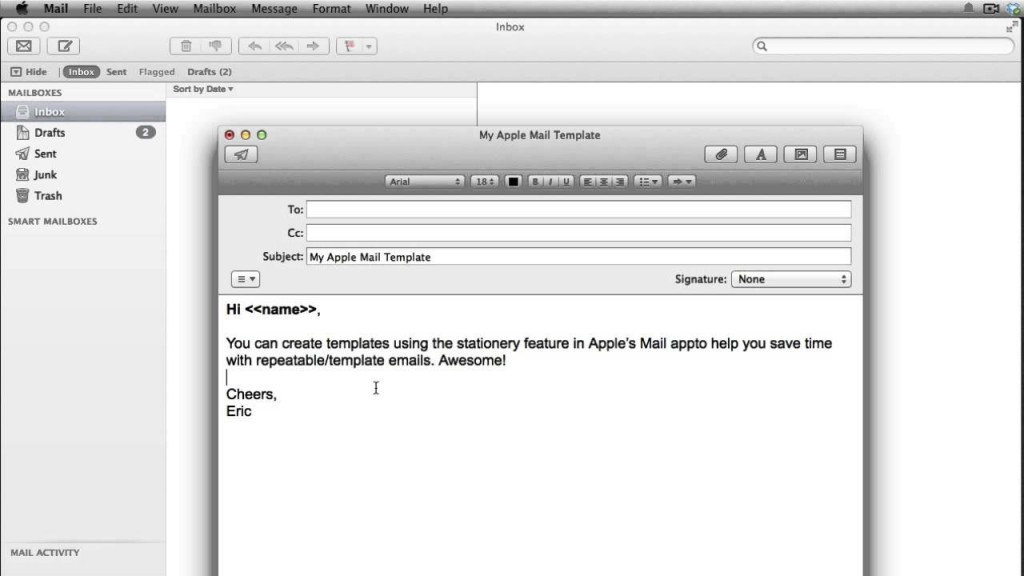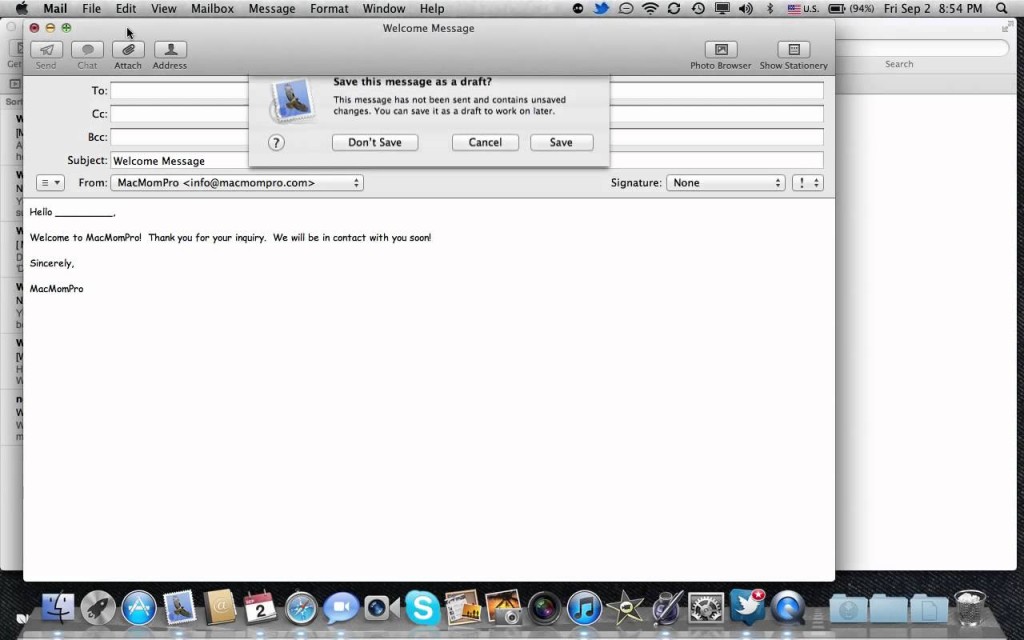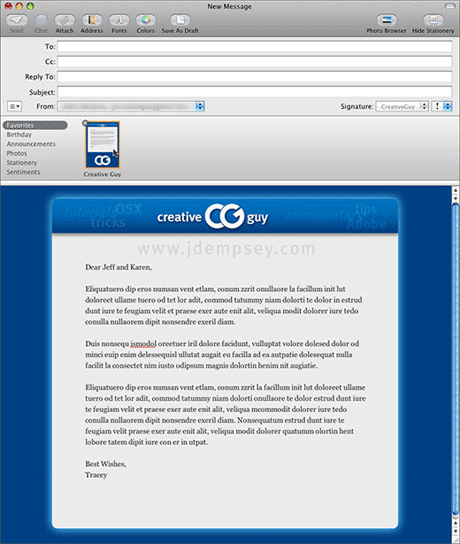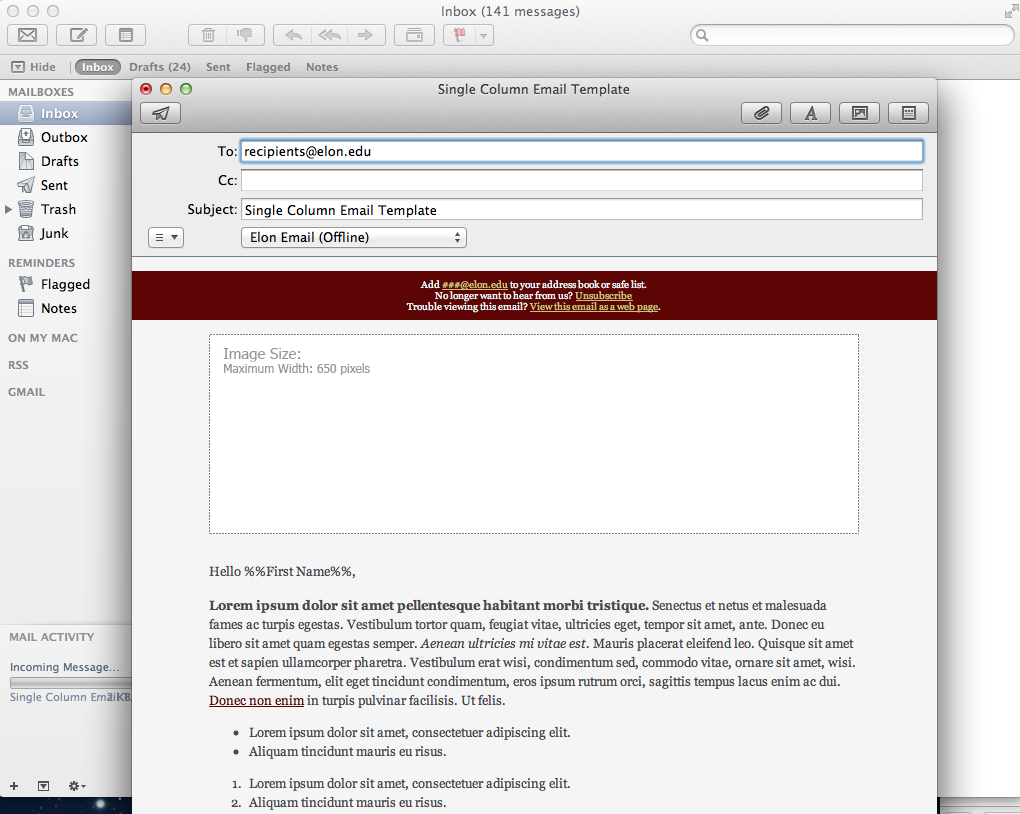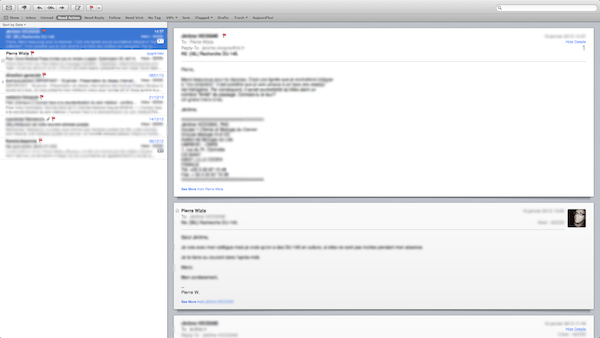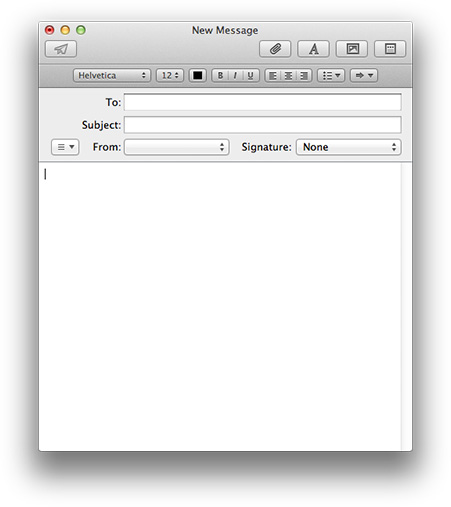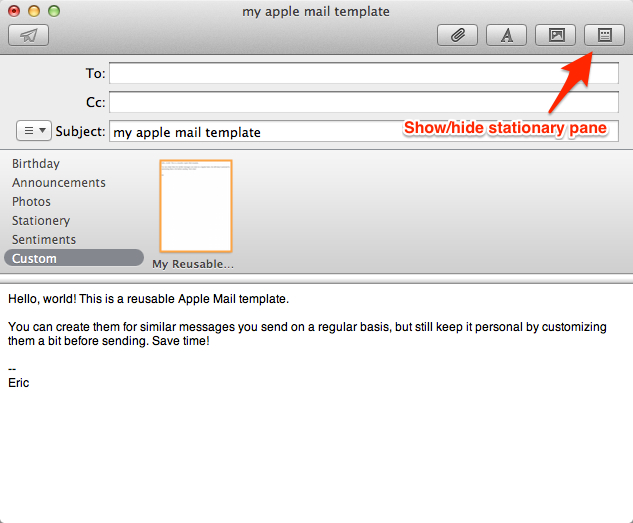 So very quick and easy way to save some time in Apple Mail thanks for reading.