Do you ever find yourself working with software, and you just can't figure out exactly what you want to do, and it gets frustrating and then you look on line, and you find some terrible tutorial that you can't understand what the person is saying, and they recorded it with a tinny microphone, and you just get frustrated, and you slam your coffee cup down on the desk, and then you spill your coffee all over your important papers and then that's it. You just walk out of the building with your head hung low.
Well, we're going to try and prevent that today. We're going to do something in regards to Outlook 2016. Do you ever find yourself sending the same email to clients and co-workers over and over again?
Today I'm going to show you how to reduce tedium and repetitive stress injuries by setting up an email template in Outlook 2016. This tutorial should cover Outlook 2013 as well. With this template you'll be able to make adjustments if needed, then fire it off into the ether and walk out of that building with your head high. Your phalanges will thank you later.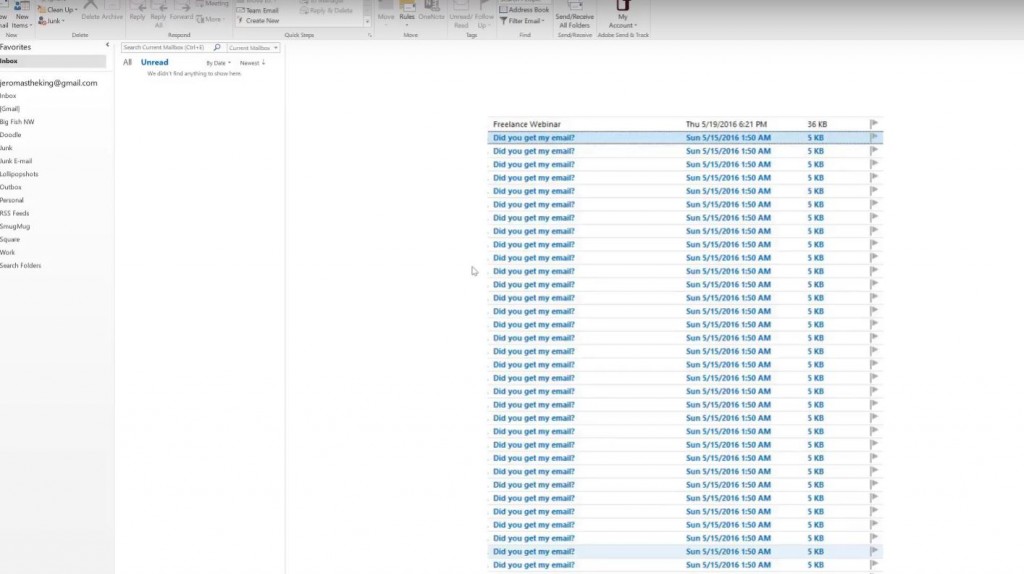 To get started you need to create an email that will serve as your template. It can be anything – you can type it in a Word document you can type it in Notepad – however you'd like to do it. In Outlook under the "Home" tab, click "New Email" or press Ctrl + N on the keyboard to create a blank email.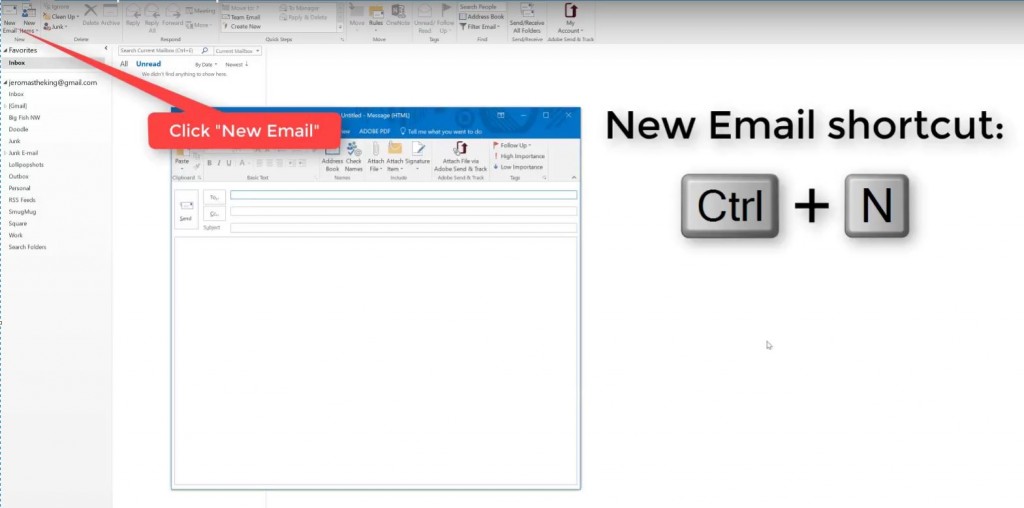 I've created my form email in Word for the purposes of this tutorial and will paste the text into the body of the email. For a pro tip, press Ctrl + A to select all the text in the document, press Ctrl + C to copy the text, and then press Ctrl + V to paste the text into the body of the email.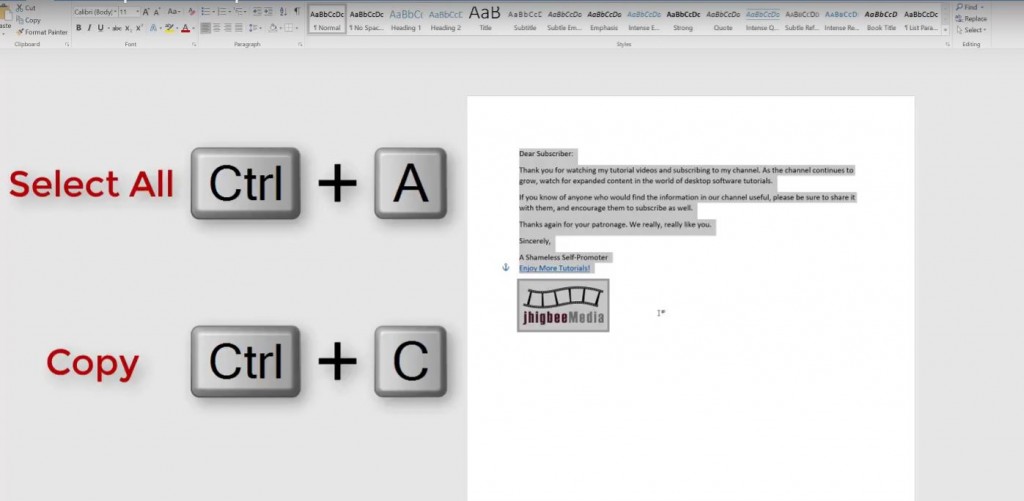 Next, add a subject to your email template. Make it genuine to ensure your email doesn't go straight into the junk mail of the person who receives it. Click on the "File" tab, choose "Save As" and select "Outlook Template" under the "Save as type:" dropdown menu. I recommend not changing the folder location here as this is where Outlook will look for your email templates. Click "Save", and now your template is available to be used any time you need it. You can discard the email you created, as it has been saved as a template. Awesome! No more worries about carpal tunnel surgery.
How do you access the email template you just created?
Under the "Home" tab, click "New Items", then "More Items", then "Choose Form". Under the "Choose Form" window, select "User Templates in File System". Up comes a list of your saved email templates Choose the one you need from the list and click "Open". The template opens as a new email.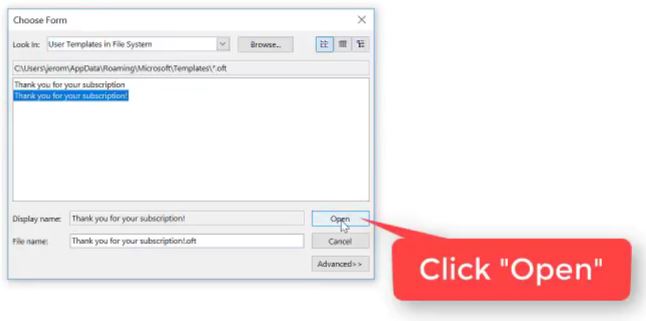 Make any changes you need, and fire it off to your eager subscribers. Note that making changes to the email here does NOT make changes to the template itself. In order to update the template, make any changes to the email you're currently working on, and use the steps we just took to once again save it as a template with the same name.
And that's it for today. Before your know it, you'll be a master of your desktop software and be cruising for that promotion to Executive VP, a company car, and a key to the executive washroom. In our next tutorial, I'm going to show you how to add items to the Ribbon in Outlook, and it works for other Microsoft Office programs as well, and adding these items to the Ribbon will allow you to get to your email templates with the click of a button instead of having to go through all those steps. If you know anyone who wants a shot at VP, or just needs a way to get their email out faster share the article with them.