During the period of information and technology that we live in, especially during the period of the game sector has undergone a lot of changes in the historical process and presented to the service of its users. In these games, some of them have become a phenomenon almost as massive as they have reached in terms of game play around the world. One of those games is the "Minecraft" game. Although the game looks kind of a design game, it is much more than a design game in terms of features it is actually hosted. As a matter of fact, it was thought that the game would not attract much attention at first. The reason for this is the graphics that the game has. In addition to this, you are also given the ability to write in multicolor. For the most frequently asked questions in the game, you can find the Minecraft color codes and how to write them.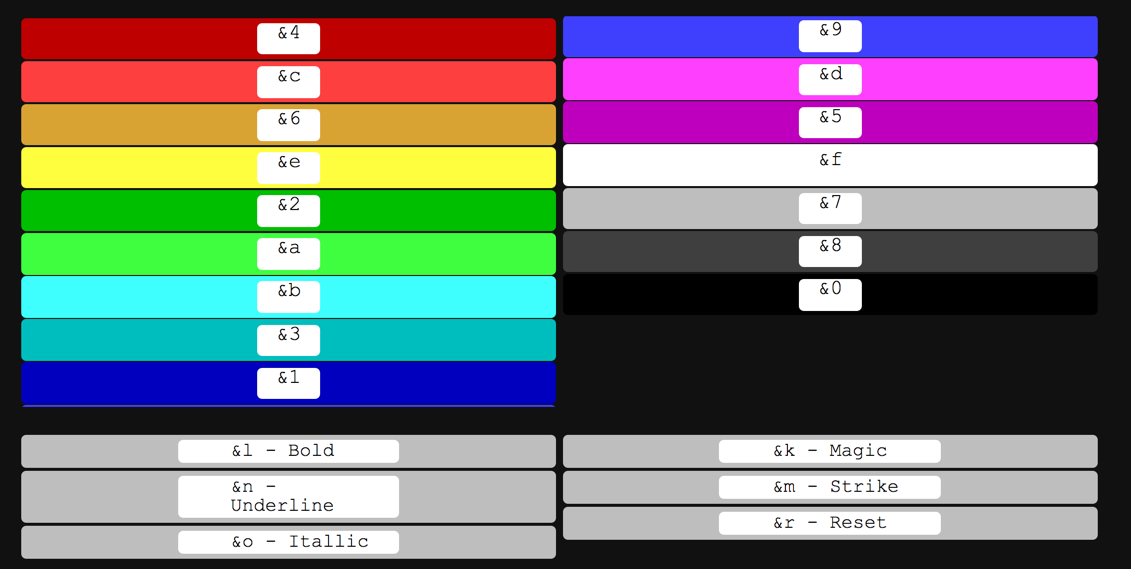 Can Minecraft Color Codes Write Colored Text?
In Minecraft, which offers people the chance to build works that force their imagination, massive chats, space ships and immense cities are especially noticeable. Apart from these works, the Seven Wonders of the World are among the works that they have built in the votes of the users. The game appeared in 2009 and was written only in 1 week. As the game attracts a lot of attention, some things are asked frequently as a question. The most frequently asked one is color writing style. You can also write texts in color with some codes in the Minecraft.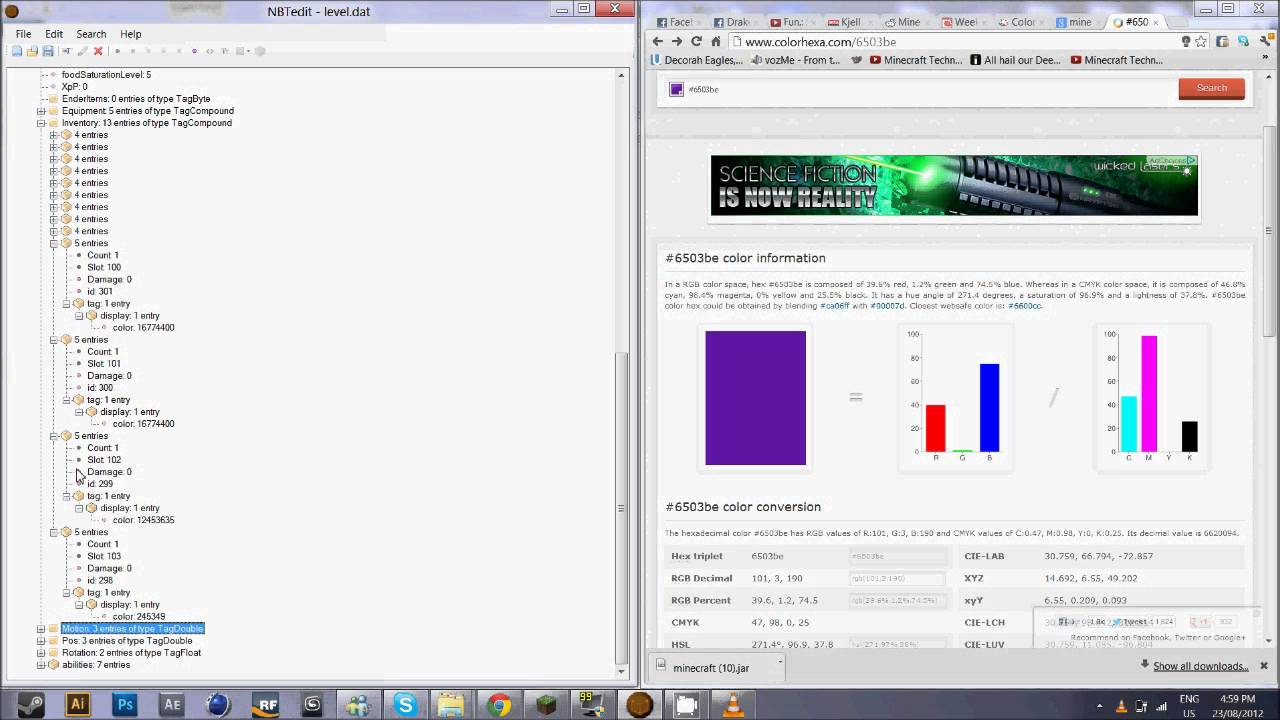 How to Write Colored Text in Minecraft?
Minecraft players often encounter colored or thick writing styles when they enter the game. This topic, which is not known by newcomers to the game, is actually quite simple. There are some color codes that are given to you to write colorful text in this game. With Minecraft color codes, you can color them as you wish. The only thing you need to do is write and send someone you choose from the color codes below that you want to write!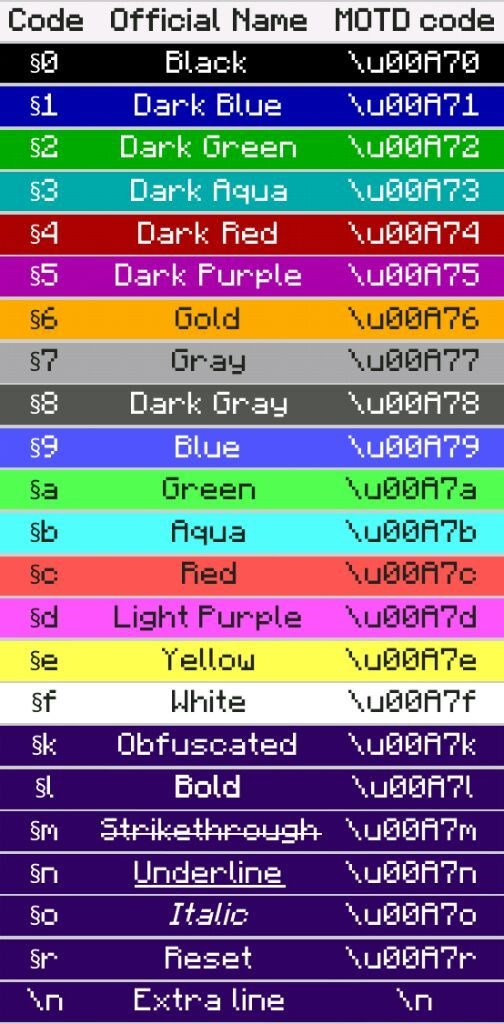 Minecraft Color Codes
Below you can find the code for some colors given for Minecraft. If you want to write black text in Minecraft, you will only need to write "&0 " to the beginning of the text. They have a number in their other colors in the same way. You will also see the color you want with your text by typing "&" at the beginning of these colors.
1 = Dark Blue
2 = Dark Green
3 = Cyan
4 = Red
5 = Purple
6 = Yellow
7 = Light Grey
8 = Dark Grey
9 = Blue
a = Green
b = Light Blue
c = Light Red
d = Magenta
e = Light Yellow
f = White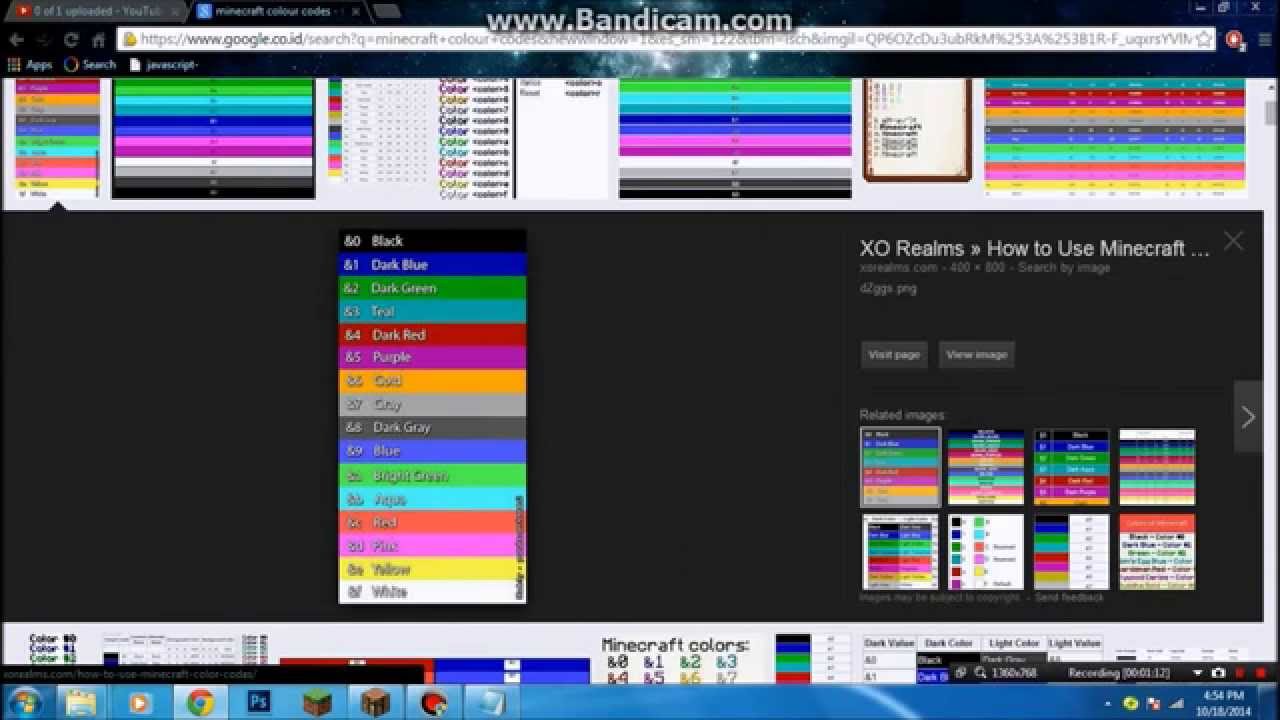 Minecraft Colored Text Examples
– Multicolor Text https://static.planetminecraft.com/files/resource_media/screenshot/1237/Minecraft-2012-08-29-00_37_48_3612620.jpg
– Color Code Table http://vignette3.wikia.nocookie.net/jellteks/images/d/da/M7CBq63.png/revision/latest?cb=20140506143209
– Sample writing https://i.ytimg.com/vi/J3t4ovu14dQ/maxresdefault.jpg
When you write text with these codes while playing Minecraft, the color you want to write will appear.
Minecraft is one of the most played games in the world and it's so easy to write with Minecraft color codes!