I'd like to show how you can monitor service health (or performance) in BMC Cloud Lifecycle Management. If your cloud administrator has enabled monitoring for a service, you can view charts from the Performance page to see detailed information about the health of the provisioned servers of that service.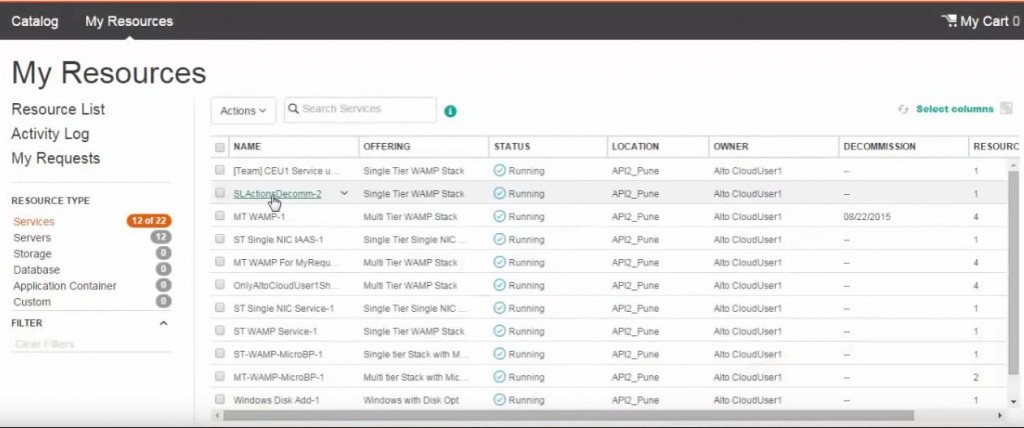 For VMware services, the System CPU Utilization and System Memory Utilization line charts are displayed by default. For Amazon services, only the System CPU Utilization line chart is displayed.

Click Zoom In to open a larger view of a chart. To view the data at a more granular level, click and drag along the timeline. See how the timeline shows only the selection I made.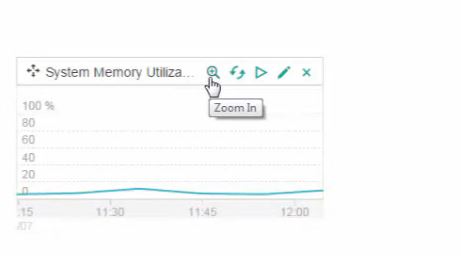 To view more granular data for a particular data point, hover the mouse pointer over the data point. To reset the timeline, simply click along the timeline.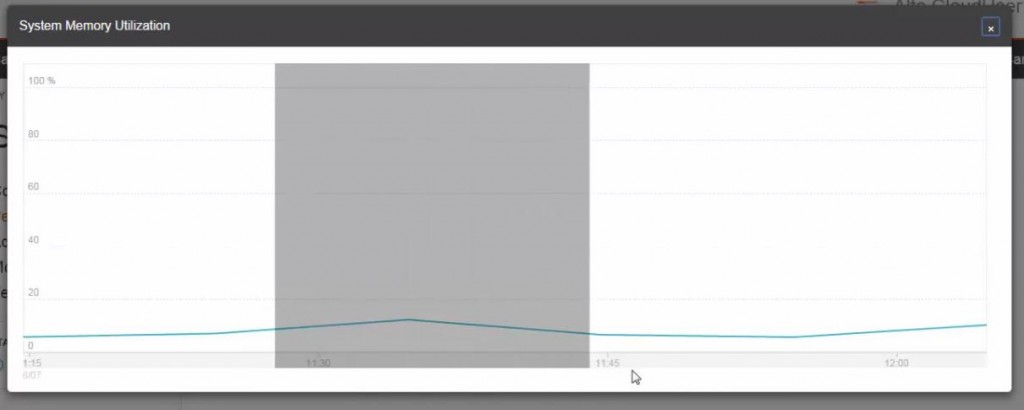 Click Refresh to update the chart with the most recently available data. Click Live to display data as it arrives according to the interval that the cloud administrator defined for the service. This feature is best used for critical servers with frequent polling intervals. Click Live again to stop the live stream of data.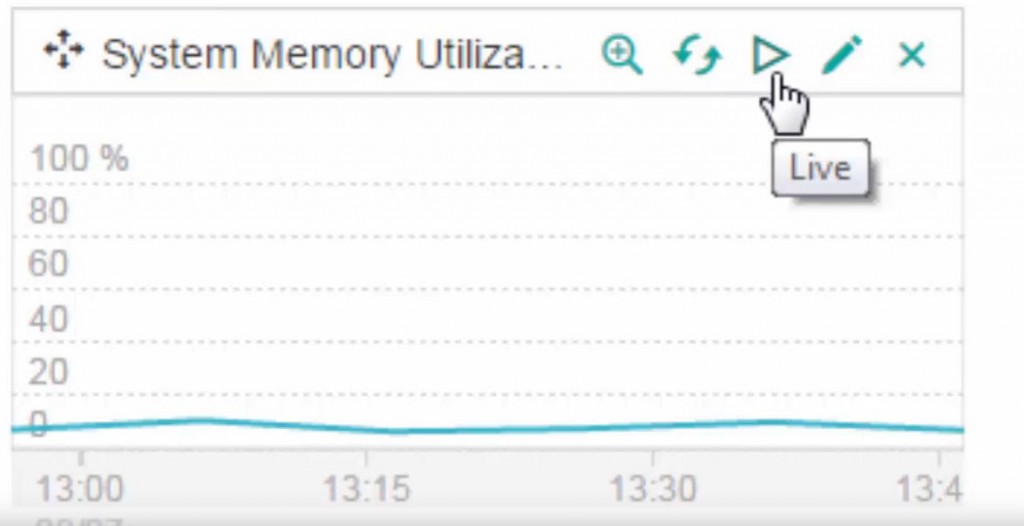 Click Edit to change the amount of data displayed and the polling interval for the chart. I'll change the time range to one day.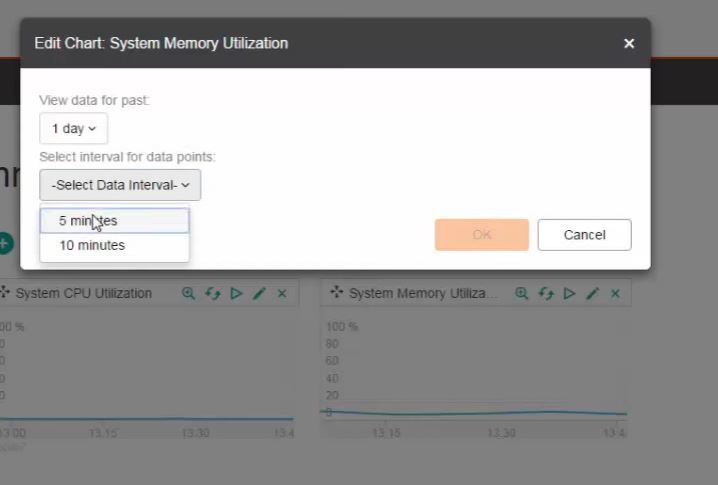 Click Delete to remove the chart from your display.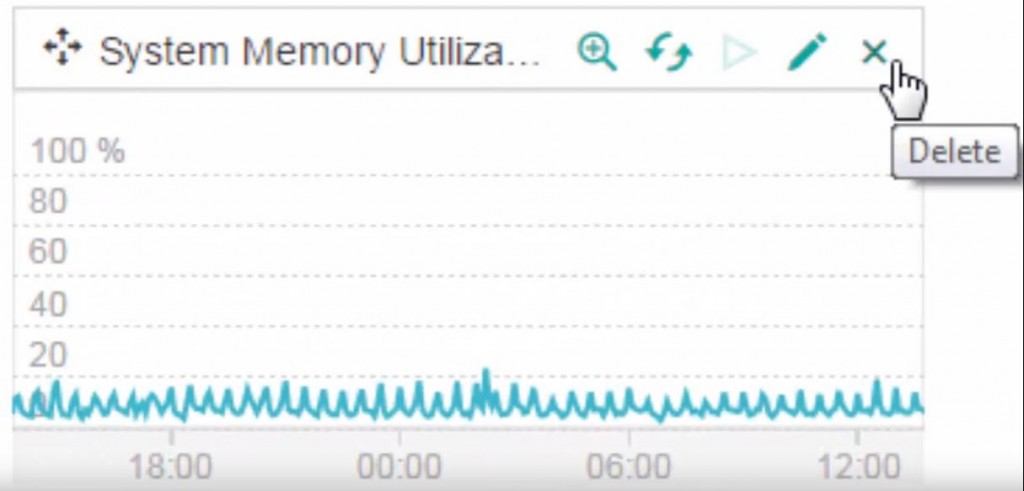 To move a chart, click and drag this button and move the chart to an available space.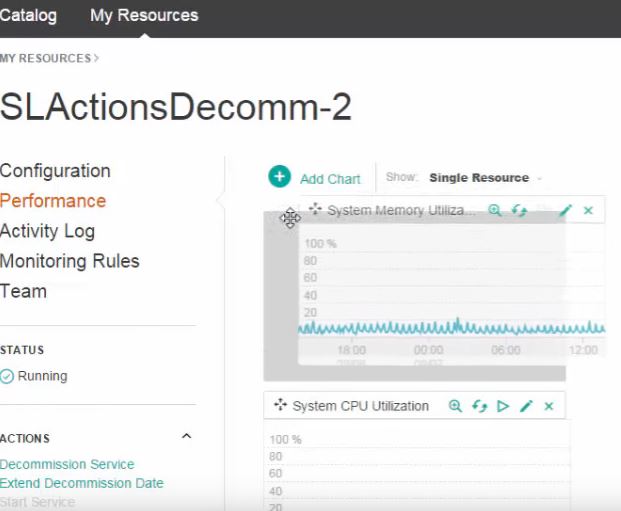 You can add charts to monitor other aspects of a service.
Click this button, and select from one of these options. . . All of these reports show the average of the available data in the cache.
I'll select Disk Read Throughput. Then, I'll select a time range. For this time range, the interval is automatically entered. If you want to see the performance of only one server in a service, select it from this menu . . . The report I added for the overall service is no longer shown.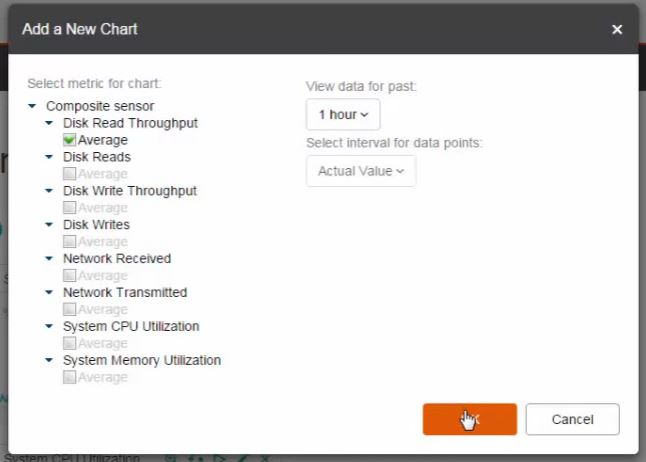 Notice that when you add a chart now, the options are organized slightly differently, but you can generate the same reports that you can generate for the overall service.
But for the System CPU Utilization and System Memory Utilization options, you have two additional choices Minimum and Maximum. These reports give you minimum or maximum values from the data available in the cache.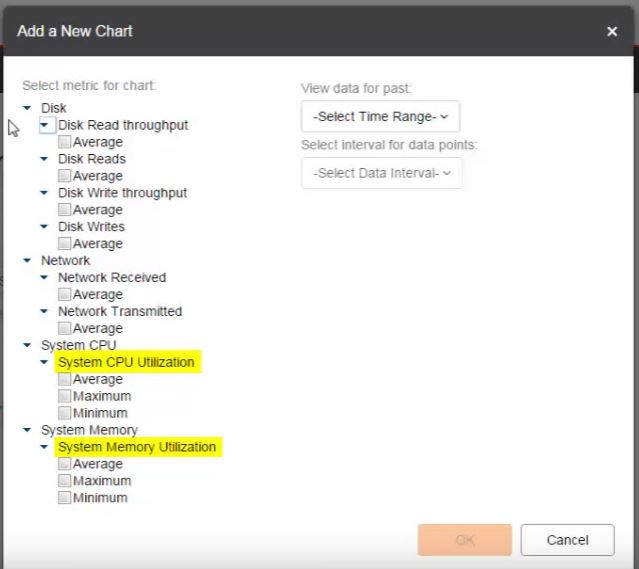 I'll select Maximum under System Memory Utilization.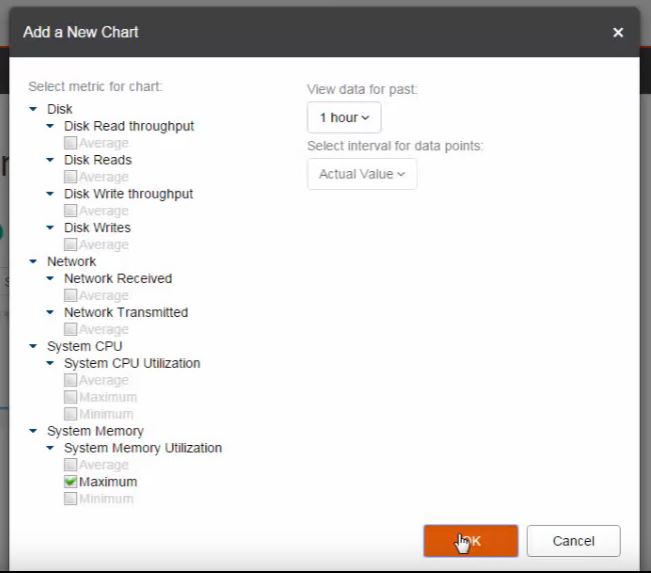 I hope this post has helped you learn a little more about monitoring performance in BMC Cloud Lifecycle Management.