WHAT IS A FLYER?
A flyer, as the cheapest and most printed material, is most often used to carry out "short-term" advertising campaigns.
The main purpose of flyers is the targeted delivery of information, when it is necessary to bring to the attention of the audience any advertising or other message in a short time and at minimal cost.
The use of flyers is indispensable in the conduct of advertising campaigns, with a minimum cost of production, it is quite effective. In carrying out mass events: concert shows, show, flyers report on the event and, as a rule, give preferences when visiting it. If the invitation ticket is most often registered, the flyer is distributed freely and gives a discount when purchasing an entrance ticket.
DESIGN AND CONTENT OF THE FLYER
Your flyer has only 3-5 seconds to be noticed and wanted to read. Therefore, the design should be memorable. Use bright and juicy photos or make a flyer in a "minimalist" style – depends on your taste and style. The main task – it should hook.
Do not write a lot of text, it is not needed by anyone. Image + slogan + short explanation – this will be enough.
Specify contacts, store address, website, phone, etc.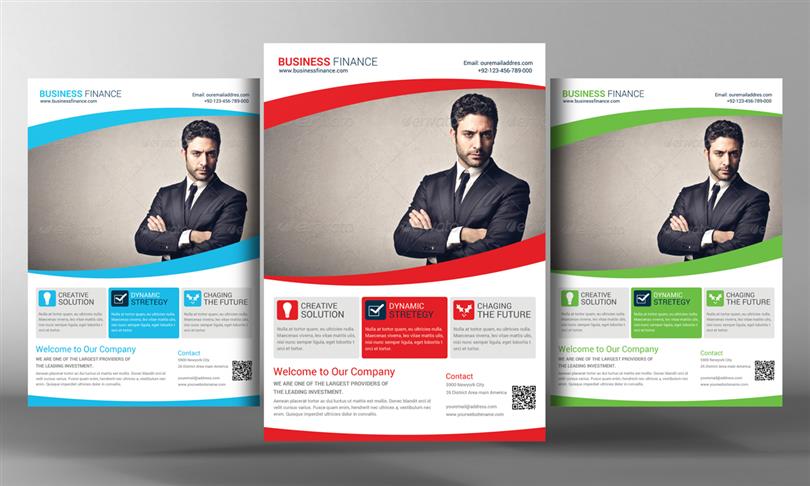 WHERE, TO WHOM AND HOW TO DISTRIBUTE THE FLYER?
Of great importance is who, where and how to distribute your flyers. To begin with, we recommend wearing a promoter in a branded T-shirt.
It is not necessary to distribute the flyer to everyone, or in 10 minutes to distribute 1000 flyers.
The promoter is YOU, YOUR STORE / RESTAURANT / OR ANY OTHER BUSINESS .. So explain to him how IMPORTANT it is that he smiles sweetly and, if possible, tries to interest potential Customers.
Always remember: do what you would like to get yourself, being at the buyer's place: excellent service, quality product, reasonable price and plus smile make magic.
FLYER TEMPLATES
Despite of making the flyers with programs, which requires some knowledge of used programs, there are other and easy ways. These are creating the flyers with online tools available in different websites and using the templates.
Creating a flyer using websites
Some websites offer free service of making a flyer. You choose anything related to the design of your flyer and boom! It comes ready for you.
Making a flyer using templates
This is the most convenient way, because you'll have lots of options, and you will not have to have any additional skills. It is a time-saving method and your flyer after all will still be in your taste and design.
You can find lots of flyer templates available online, and below are a few of them. All of them are free of charge!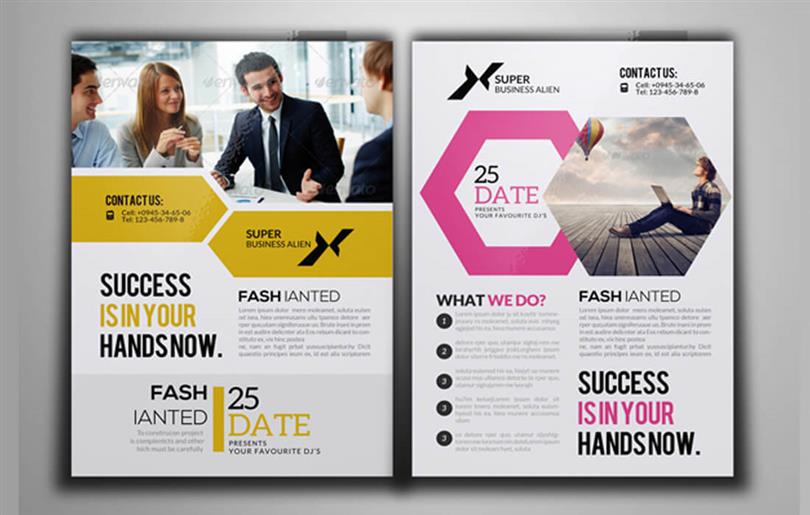 Frepik – www.freepik.com
Microsoft Office – www.templates.office.com
Pinterest – www.pinterest.com
LucidPress – www.lucidpress.com
Graphic River – www.graphicriver.net
Creative Market – www.creativemarket.com
Free PSD Flyer – www.freepsdflyer.com
Get your flyer templates, and start making your flyers with ease!